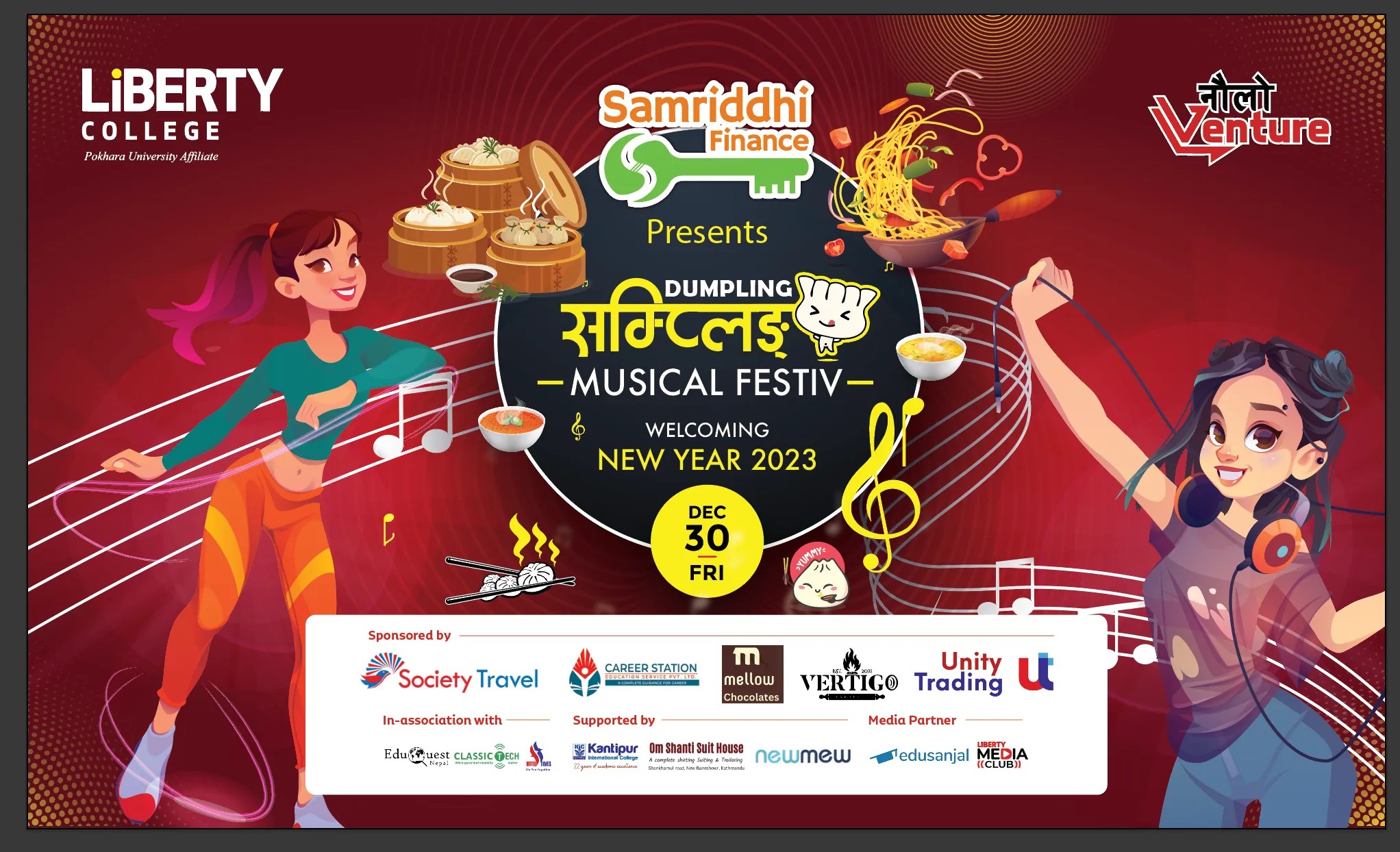 Get ready to embark on a culinary and musical journey like no other as the much-awaited "Dumpling Sumpling Musical Festive" makes its grand return. This spectacular event promises to be a feast for your senses, blending the irresistible flavors of dumplings and sumplings with the enchanting melodies of live music.
Culinary Delights: Dumplings and Sumplings Galore
The heart of the festival lies in its delectable culinary offerings. Talented chefs and vendors from near and far will converge to showcase their finest creations. From traditional momos to exotic dim sum, you'll have the opportunity to savor a wide array of dumplings and sumplings, each prepared with love and expertise. Whether you're a fan of savory or sweet, vegetarian or meat-filled, there's a dumpling for every palate.
Musical Magic: Live Performances Under the Stars
As you indulge in these mouthwatering treats, be serenaded by live musical performances that promise to elevate your dining experience. From soulful acoustic melodies to energetic beats that'll get you dancing, the festival's lineup of artists is set to create a magical ambiance under the starry skies.
Activities for All Ages
The "Dumpling Sumpling Musical Festive" is not just about food and music; it's a celebration for the entire family. Kids can enjoy a range of fun activities, including face painting, games, and more. Meanwhile, adults can explore artisanal stalls, shop for unique crafts, and soak in the festive atmosphere.
Join Us for a Flavorful Evening
Mark your calendars and bring your appetite for an evening filled with delectable dumplings, soul-stirring music, and the warmth of community. Whether you're a foodie, a music lover, or simply seeking a memorable evening out, the "Dumpling Sumpling Musical Festive" promises an unforgettable experience.